Webinar académique | Are you ready for industry 4.0 and procurement 4.0 ?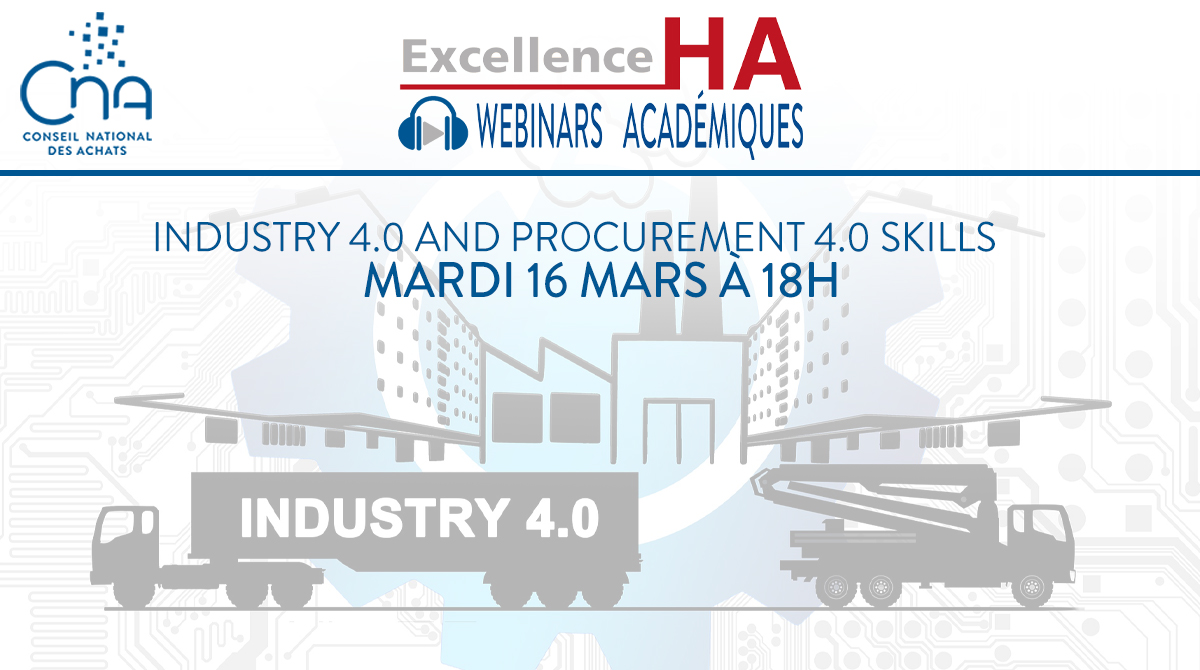 Are you ready for Industry 4.0 and Procurement 4.0?
The Fourth Industrial Revolution or Industry 4.0 will be a game-changer in supply chains in many ways. One implication is that it will change the job requirements in the purchasing and supply function dramatically.
What will the role of you as a human when autonomous systems will increasingly take over your tasks? What will be your role as a purchasing and supply professional in Industry 4.0?
Klaas Stek will address these issues. He is a PhD candidate at the University of Twente (NL) and a member of the European project on purchasing and supply management competences in the era of Industry 4.0 (www.project-PERSIST.eu).



Êtes-vous prêt pour l'Industrie 4.0 et l'Approvisionnement 4.0 ?
La quatrième révolution industrielle ou Industrie 4.0 va changer la donne dans les chaînes d'approvisionnement à bien des égards. Cela changera radicalement les exigences du poste dans la fonction Achats et Approvisionnements.

Quel sera votre rôle en tant que personne alors que les systèmes autonomes prendront de plus en plus en charge vos tâches ?
Quel sera votre rôle en tant que professionnal des Achats et des Approvisionnements dans l'Industrie 4.0 ?

Klaas Stek abordera ces problèmes. Il est doctorant à l'Université de Twente (NL) et membre du projet européen sur les compétences d'Achats et de gestion des Approvisionnements à l'ère de l'Industrie 4.0 (www.projet-PERSIST.eu)

Cette conférence sera animée par Richard Calvi.