Handling inflation: Three steps in purchasing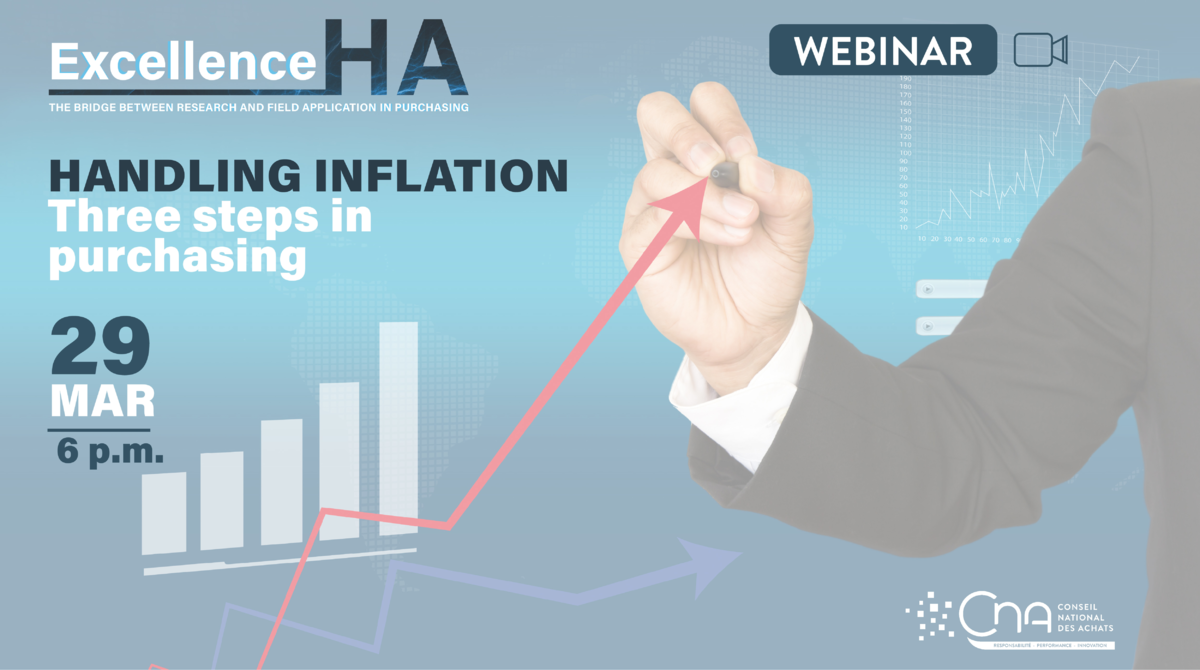 Suddenly Europe is confronted with the phenomenon of increasing prices. However, inflation is not only driven by exceptional events, but, even more, based on a couple of fundamental drivers. Hence, we are expected to need to manage price fluctuations in the coming years. But how would purchasing react to maybe even benefit from this new business constellation?
Prof. Schiele developed three hypotheses and elaborates on them in this presentation:
Be prepared for price controls and trade regulations
Purchasing becomes trader, hence closing the ties with sales gets primordial
Operative procurement needs to become agile, requiring IT systems
For the latter we are going to discuss an inflation handling robot, which is operative since more than a year.
Prof. Holger Schiele is professor of purchasing with EL-IPS – the European Laboratory of Innovative Purchasing and Supply at the University of Twente, Enschede (NL). He grew up in Brazil during the time of hyperinflation and since then researches the phenomenon.
This webinar will be in English and presented by Prof. Richard Calvi, IAE Savoie Mont-Blanc and co-editor excellence HA.